Avions de ligne d'aujourd'hui - Today's airliners
---
Certains clichés sont de mauvaise qualité, certains datent de mon enfance d'autres ont été pris au travers du hublot d'un autre avion. Ils sont là pour le plaisir du spotter.
Some shots are of bad quality, I took them in my childhood or from the window of another plane. Here they are for the spotter's pleasure.
Aircrafts pictures

Airbus A330
Gulf Air
Airbus A300/600 ST Bélouga
Décollage No 3
No 3, passage
Le Bourget 1999.
Airbus A320
Air Charter
"We'd rather be flying Airbus !!!" (Corean Airlines and Egypt Air pilots)
Beriev Be200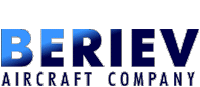 Be200 passage
Be200 waterbombing
Be200 landed
Le Bourget 1999
Boeing 707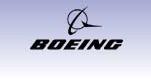 Air France
This aircraft preserved at Le Bourget.
Boeing 737
Aéropostale
Air Charter
Tarom aside an IL76 at Vien
Lufthansa
Last picture shot at Eathrow 1981.
Boeing 747
Air France
CAL
Corsair
Boeing 767
Air Algérie
Canadair CRJ
Air France / Air Inter / Air Littoral (!)
Lille 1997
Concorde
Consulter la page spéciale - See the special page



Dassault Mercure 200
Air Inter
This aircraft preserved at Le Bourget.
Notice the beautifull design and compare to her direct oponent : the B737 ! The two planes have same engines
same capacities, same speed and range...
Douglas
DC10-30 AOM
DC10-30 AOM
DC9-63 AOM
These pictures from Paris Orly Sud airport.
Iliouchine 18
Tarom
Iliouchine 76
IL76M push
IL76M taxiing
IL76M landing
Iliouchine 86
IL86 expo
Le Bourget 1981
Iliouchine 96
IL96 parking
IL96M expo
IL96T
IL96T passage
IL96M seen at Le Bourget 1995
Sud Aviation SE 210 Caravelle
Air Provence
This aircraft preserved at Le Bourget.



Toupolev Tu134
Malev
Ukraine International Airlines
Ukraine internatiional Airlines
First picture shot at Eathrow 1981, others at Kiev Boryspil 1999 from taxiing Austrian A321.
(bad quality)
Toupolev Tu154-B2
Aeroflot
Tu154-B2 and Boryspil passenger terminal
Shots from Kiev Boryspil 06/2000
Second shot from taxiing Suissair A320
Cockpitts
A300 B4 Air France


Port


Center


Startboard


Flight Engeneer
B747-100 Air France


Port


Center


Logo Air France
...

---
Menu Jets militaires / Military jets WarbirdsHélicoptères et autres / helicopters and others Cargo